We will be an independent non-profit soon. Below are our Board and Officers.
CNI began in April 2020 as a project of the Indiana Forest Alliance (IFA), a trusted non-profit that's served Indiana for twenty five years.
IFA incubated us by providing administrative support like bookkeeping in exchange for 5% of all revenues. Our goal has been to grow and break off when it makes sense.

We're almost there!

Thank you to the people listed below who will lead CNI in its next chapter. We're still a hatchling, but we're healthy. With their stewardship CNI will grow to become a significant force for good in Indiana.

How did I select these people?
I started with

 

this list of carbon neutral households
Then narrowed it down to those with whom I've had substantial conversations
Then those who are high energy, positive, and growth oriented
Then those who've built something successful from scratch
Then I asked 27 of these people if they were interested
Then had conversations with about 10 of them
We need at least three people to form a Board. I wanted a small group, for now, and to expand the group later as we discover our needs.

Our leadership needs to be diverse in perspectives, skills, networks, politics, age, gender. It's critical CNI remain truly nonpartisan and rebuild civic trust, realistic hope, and momentum.

Stay tuned for future messages describing how our community can prepare for a big showing on Earth Day...
---
Board
John Bohmann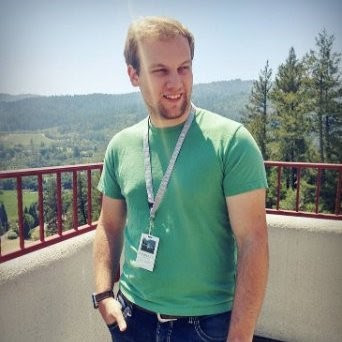 John and I met while students at Purdue University around 2006, and we've been close friends ever since. When CNI was about a year old, he invested $5,000 into its mission. We were so close to the edge financially that this was the difference between life and death for CNI.

John is a computer scientist by training and a serial tech entrepreneur. For years he's created automated HVAC systems for commercial buildings -- installed in 50M square feet like the John Hancock skyscraper in Chicago -- to save them 20-30% in energy costs. More recently he's helping anyone with a building measure and improve air quality with his company HawkenAQ. He lives in Orange County, CA.

What's really special about John, though, is his combination of kindness and intense ambition. If you know who Peter Thiel or Elon Musk is, you know the kind of ambition I mean. John will probably have an office in space one day.

>> Connect with John on LinkedIn
Adam Weber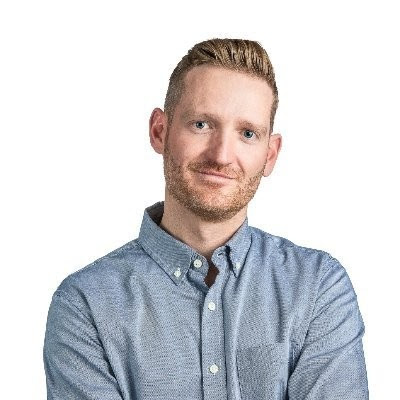 Adam is a long time tech entrepreneur too. He and Santiago Jaramillo co-founded a VC backed, HR tech company and then sold it for $50M.

He's passionate about heart centered leadership (see his book Lead Like A Human: Practical Steps To Building Highly Engaged Teams). I was fascinated to learn that he even started a successful church in Muncie when he was in his twenties.

Adam and his wife Cara are raising their sons in Zionsville, IN. She's a partner at DELV Design -- an architecture firm -- and passionate about sustainable architecture. The whole crew asked if they could distribute the door hangers Alli Williams designed (see below).

I asked him over coffee if he'd like to be a Board member and why. He said, "I believe in you and want to support you, Daniel." Thank you Adam. I hope to make you and others proud.

>> Connect with Adam on LinkedIn
Dr. Anne Greist, MD
Dr. Anne Greist MD is a board-certified Adult Hematologist-Oncologist and Co-Medical Director. She Co-Founded the Indiana Hemophilia & Thrombosis Center, a non-profit medical organization with $150M in revenues.

She has roots in the UK and Australia, and spends a lot of her time doing philanthropic work and teaching in Africa with an IU Health satellite campus.

When she's not knocking over dominoes for climate action, she invests a lot of her time and resources into helping animals. She lives in Indianapolis, IN.

Growing up, her father was an Episcopalian minister. She has a Tesla, like John Bohlmann and Will Ditzler, but she also has a motorcycle!

>> Learn more about Dr. Greist
Will Ditzler
Will is an executive advisor with RiverBirch Executive Advisors where he coaches purpose driven CEOs and leaders to achieve excellence and fulfill their vision. For example, 1% for the Planet hired Will to help them develop their strategy. He donated his services to CNI last year and helped us clarify our vision and strategy too.

Will is also a successful entrepreneur like others on CNI's Board. From 2001 to 2014, he was President and CEO of JFNew, a leading ecological consulting and restoration firm. He grew it to over 150 employees with eight offices throughout the Midwest before selling it successfully.

He was the President of the Board of The Nature Conservancy in Indiana, and Governor Holcomb trust him enough to lead the Indiana Wetland's Taskforce. He lives in Westfield, Indiana.

>> Connect with Will on LinkedIn
Officers
Daniel Poynter - President
My focuses throughout life so far have been absurdity, spectacle, entrepreneurship, philosophy, and religion.

I studied philosophy at Purdue and am proud that my mother, grandfather, and great-grandfather were Methodist pastors. I converted to Orthodox Judaism and studied Hebrew and Talmud at the Darche Noam yeshiva in Jerusalem. I feel responsibility for western intellectual and spiritual traditions and know I could do better to strengthen them in myself and in my generation.

I aspire to be a well rounded polymath, both a thinker and a doer, and I learn best doing projects. Here are a bunch of them. I was a web developer for most of my career before coaching 100 social entrepreneurs. And here's a funny story I wrote about leaving a comfortable career for the unknown.

Personally, my wife Cait and I are excited to save for and purchase a house in the next year or two. Then we plan to start a family and homeschool them with a classical education.

>> Connect with me on LinkedIn
Jacob Jewell, CPA - Treasurer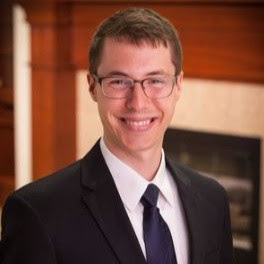 Jacob is a CPA with Kemper CPA Group LLP.

Earlier in his career, Jacob interviewed award-winning business owners to share their success stories and wrote articles for over 10,000 monthly subscribers of the Evansville Business Journal.

As a student at the University of Evansville, he was on the SGA Budget Review Committee and allocated nearly $500,000 to organizations across campus.

He encouraged his cousin Sarah to be an intern with CNI last summer.

Jacob currently lives in Evansville, Indiana.

>> Connect with Jacob on LinkedIn
Adam Weber - Secretary
See above.
More
As it makes sense we can expand our Board to include more diversity of skills, political orientations, networks.

There are many people in our community who want to contribute as needed. A few include:
Ronnie Katz, JD
Ronnie is an attorney, founded Katz Korin Cunningham, and lives in Indianapolis with his wife Lori Ecker -- an active volunteer with both Carbon Neutral Indiana and Citizens Climate Lobby.

He and his colleague Michael Kerschner are helping us do all of the legal filings to incorporate as a 501(c)3 organization.

Ronnie loves visiting his grandchildren in Texas. One time we had breakfast on a Monday morning. I asked how his weekend was. He said, "Well, I ran an ultra marathon yesterday."

(!!!)

>> Connect with Ronnie on LinkedIn